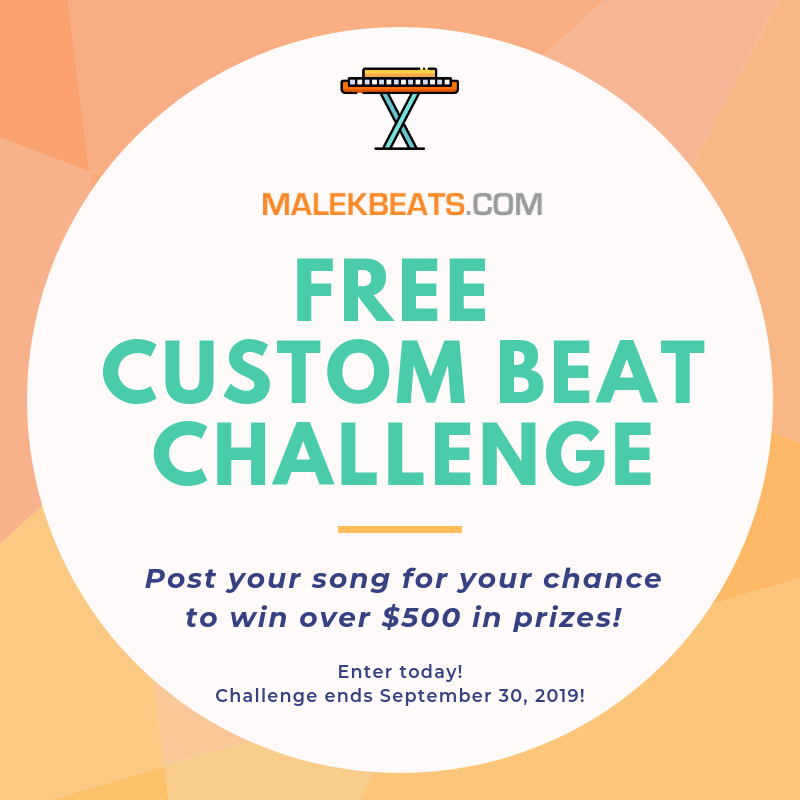 I'm excited to announce that I'm running a special competition for all independent artists! If you've ever wanted to work with me, here's your chance! I'll be picking a winner and runner-up!
The winner will get a custom made beat from scratch based on what they are looking for and catered to their particular artistic style and taste. The runner-up will receive a Platinum All Access Pass to MalekBeats for 6 months!
All you have to do is purchase a lease on MalekBeats.com anytime during the month of September, record a song with the beat, and release it on YouTube or Soundcloud before September 30th at 11:59pm PDT!
RULES:
All entries must use beats purchased anytime during the month of September 2019.
All songs must be uploaded to YouTube or Soundcloud and the link sent to malek@malekbeats.com by September 30th at 11:59pm PDT.
You can submit as many entries (songs) as you'd like.
The winner and runner-up will be chosen and announced by October 7th.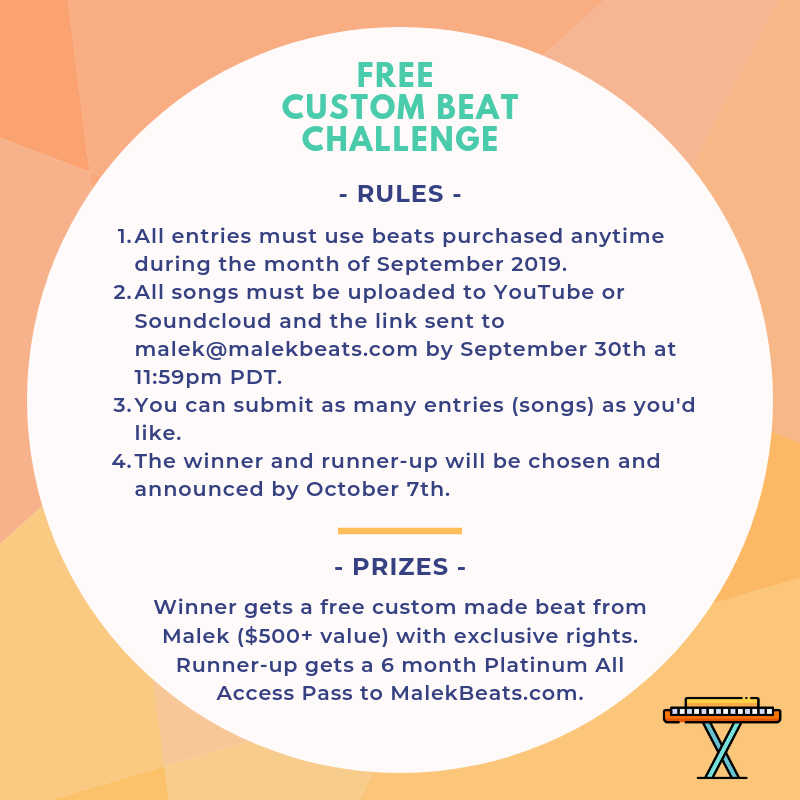 Best of luck! Looking forward to hearing some amazing songs!