Music Producer Dr. Dre is Trying to Monopolize the Use of "Beat" and "Beats"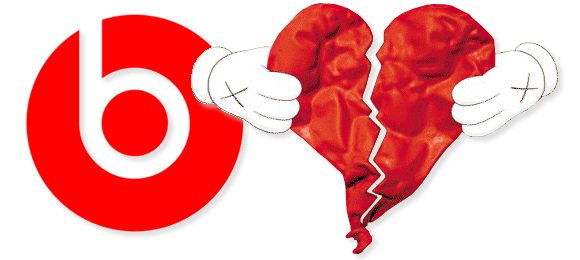 Music producer-turned-entrepreneur Dr. Dre has been trigger-happy with the law lately. Dre's Beats Electronics, LLC ("Beats Electronics"), a high-end headphones and speakers company, owns the registered trademark for "beats" in a variety of trademark classes, including class 009 (headphones, loudspeakers, audio speakers, car audio speakers, media players for automobiles, CD players for automobiles). Consequently, Beats Electronics has been challenging trademark applicants trying to register marks that include either the word "beat" or "beats."
Most of Beats Electronics' targets are smaller companies. However, Beats Electronics is also pursuing bigger fish including an action against Sony Computer Entertainment, the maker of the PlayStation gaming system. Beats Electronics alleges that Sony's use of the mark "beats" in connection with computer games, toy figures and online gaming services creates confusion in the eyes of consumers. As for the smaller companies, Beats Electronics is sending out cease and desist letters demanding that they abandon their active applications for trademark registration. J. Thomas McCarthy, the preeminent professor and scholar of trademark law, states that,
[s]ending groundless cease and desist threats followed by trademark litigation that has no plausible basis could give rise to a claim for malicious prosecution, abuse of process, or unfair competition . . . The key is whether cease and desist letters sent to such persons were sent in good faith with a reasonable basis in law and fact or were sent only to intimidate and frighten away customers of a competitor.
Based on the limited factual information available to the public, it appears as though Beats Electronics is targeting these companies in bad faith. Some of the targeted companies sell goods or services completely unrelated to headphones or audio equipment, like an electronic greeting card company. Beats Electronics is coming off as a "trademark bully" and this could come back to bite the company. As a result, recipients of over-reaching cease-and desist letters can take to the Internet to widely publicize the unfounded legal claim and inflict significant embarrassment on the company leading to negative public reaction toward the brand. McCarthy mentions that,
[t]he Internet makes it relatively easy for a vocal critic to "go viral" with a website or video complaining about the trademark enforcement policy of a consumer-oriented seller. There are thousands of people on the internet who are ready, willing and able to join a boycott or complaint campaign against a company that they think, rightly or wrongly, is acting like a trademark bully.
This is exactly what DJ Hen Boogie, founder of #youaintgotnobeats, did. He made a YouTube video explaining how he was sent a cease and desist letter from Beats Electronics stating that an amicable resolution can be achieved if Hen abandons the application for #youaintgotnobeats. The video has gained nearly 9,000 views in a little more than four months. Check it out here.
Music producers, artists, and DJs should be concerned about this because the use of "beat" or "beats" is commonplace when referring to instrumental hip-hop, r&b and pop musical compositions. Prohibiting the use of "beat" or "beats" in connection with musical creations would have serious implications for the music industry. Luckily, the court will likely find that Beats Electronics' efforts are overreaching and abusive of their position in the marketplace as a ubiquitous brand that sells high-end headphones and audio speakers.